Posts for: January, 2016
By Norman Family Dentistry
January 21, 2016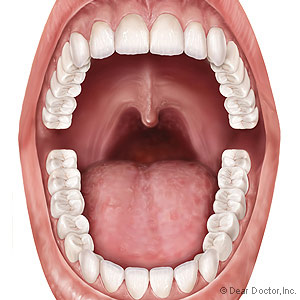 Each part of the human body is an intricate wonder. Take your teeth, for example: they're so woven into everyday life we don't notice them, yet they each work seamlessly with the jaws and mouth so we can eat, speak and even smile.
Here, then, are a few facts to help you understand — and appreciate — these tiny, amazing wonders we call teeth.
Layer Upon Layer. Rather than one solid mass, teeth are composed of different layers of slightly different tissues each with a unique role in protecting and enabling a tooth to function. Innermost is the pulp filled with connective tissue encasing blood vessels and nerves that transmit sensations to the brain. The next layer out is the dentin, a bone-like material sensitive to touch and other stimuli, which also absorbs some of the forces generated when biting or chewing. The outermost layer is enamel, the hardest material in the body and the tooth's first defense against infection and other dangers.
Front and Center. Teeth perform different functions depending on their type and location. Front teeth are our "onstage performers" — they help us to speak and enunciate words clearly and, of course, contribute to our smile. They're also adept at cutting through food when it first enters our mouths.
The Support Team. In keeping with our theater analogy, back teeth are our "backstage crew": they help support our facial height, provide balance for the jaws as we swallow and protect the front teeth from too much vertical force. They're also able to crush food before we finally swallow, which aids in the digestive process.
Intended for a Lifetime. If you consider all the environmental factors our teeth face — acidic foods, biting forces and temperature swings to name a few — you then can appreciate their resiliency. Of course, teeth have their enemies: decay, infection and trauma. With daily brushing and flossing and at least a couple of visits a year to our office for cleanings and checkups, you can help thwart many of those enemies. With both our efforts we can make sure your teeth really do last a lifetime.
If you would like more information on how your teeth function (and how to care for them), please contact us or schedule an appointment for a consultation.
By Norman Family Dentistry
January 06, 2016
Via a recent Instagram post, pop diva Ariana Grande became the latest young celebrity to publicly acknowledge a dental milestone: having her wisdom teeth removed. The singer of hits such as "Break Free" and "Problem" posted an after-surgery picture of herself (wearing her signature cat-eye eyeliner), with a caption addressed to her teeth: "Peace out, final three wisdom teeth. It's been real."
With the post, Grande joined several other celebs (including Lily Allen, Paris Hilton and Emile Hirsch) who have shared their dental surgery experience with fans. Will "wisdom teeth removal" become a new trending topic on social media? We aren't sure — but we can explain a bit about the procedure, and why many younger adults may need it.
Technically called the "third molars," wisdom teeth usually begin to emerge from the gums between the ages of 17 and 25 — presumably, around the same time that a certain amount of wisdom emerges. Most people have four of these big molars, which are located all the way in the back of the mouth, on the left and right sides of the upper and lower jaws.
But when wisdom teeth begin to appear, there's often a problem: Many people don't have enough space in their jaws to accommodate them. When these molars lack sufficient space to fully erupt (emerge), they are said to be "impacted." Impacted teeth can cause a number of serious problems: These may include pain, an increased potential for bacterial infections, periodontal disease, and even the formation of cysts (pockets of infection below the gum line), which can eventually lead to tooth and bone loss.
In most cases, the best treatment for impacted wisdom teeth is extraction (removal) of the problem teeth. Wisdom tooth extraction is a routine, in-office procedure that is usually performed under local anesthesia or "conscious sedation," a type of anesthesia where the patient remains conscious (able to breathe normally and respond to stimuli), but is free from any pain or distress. Anti-anxiety medications may also be given, especially for those who are apprehensive about dental procedures.
So if you find you need your wisdom teeth extracted, don't be afraid to "Break Free" like Ariana Grande did; whether you post the results on social media is entirely up to you. If you would like more information about wisdom tooth extraction, please call our office to schedule a consultation. You can learn more in the Dear Doctor magazine articles "Wisdom Teeth" and "Removing Wisdom Teeth."