Posts for tag: tooth decay
By Norman Family Dentistry
June 12, 2016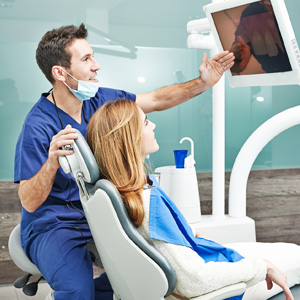 Preventing tooth decay is mostly about the basics: daily brushing and flossing followed by regular dental cleanings and checkups. But there's also a bigger picture: your own personal risk profile for decay based on factors you can modify directly — and those you can't.
The first type of factor usually involves habits and behavior that either work with your mouth's natural defenses to fight decay or against it. Besides regular hygiene, your diet is probably the most important of these you can modify for better dental health.
A diet rich in fresh vegetables, protein and dairy products boosts strong, healthy teeth resistant to decay. Conversely, bacteria thrive on the sugar in many snack foods, while sodas, sports or energy drinks elevate acid levels that soften and erode the minerals in your teeth's enamel.
Lifestyle habits like tobacco use or excessive alcohol consumption also increase your decay risk. Not only do they promote plaque buildup (the thin film of bacteria and food particles that feeds the decay process), but tobacco especially can impede the body's natural prevention and healing properties.
Conscientious hygiene practices, a dental-friendly diet and modified lifestyle habits all can help you prevent decay. But diligence may not be enough — there are other possible factors you can't control or may find difficult to change. For example, you may have a genetic propensity toward certain bacteria that cause decay. You may have a condition like gastric reflux that increases the mouth's acid level. You may also be taking medications that reduce saliva flow, the mouth's natural acid neutralizer.
But if we know which of these indirect risk factors affect you, we can compensate with extra measures. If enamel strength is a problem we can topically apply fluoride; we can also reduce chronic bacterial levels with prescription rinses. If you have restricted saliva flow, we can attempt to modify your prescriptions through your doctor or prescribe aids that increase saliva.
The key is to investigate your complete risk factor profile through a thorough dental examination. Once we know everything about your mouth, life and health that increases your decay risk, we can put in place a balanced strategy of prevention and treatment just for you. Doing so will greatly increase your chances for keeping your teeth decay-free and healthy.
If you would like more information on preventing and treating dental disease, please contact us or schedule an appointment for a consultation. You can also learn more about this topic by reading the Dear Doctor magazine article "Tooth Decay: How to Assess Your Risk."
By Norman Family Dentistry
May 13, 2016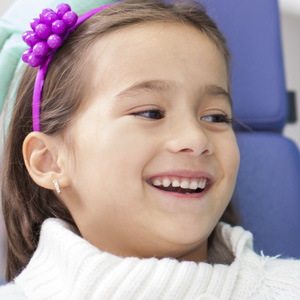 As a parent you're always on the lookout for dangers to your toddler's well-being: sharp corners on furniture, uneven walks or the occasional stomach bug. But a situation could be brewing in their mouth you might not be aware of until it's become a full-blown problem.
The silent danger is tooth decay, which could be developing as early as infancy. Undiagnosed and untreated, it could ultimately cause premature loss of primary ("baby") teeth with adverse effects on the eruption of incoming permanent teeth.
Tooth decay arises from certain strains of mouth bacteria, often passed down from parent to child. These bacteria produce acid as a byproduct after feeding on carbohydrates (especially sugars). The more food available, the more acid they produce. This wreaks havoc on tooth enamel, the teeth's outer protective covering by softening and dissolving its mineral content. This gives decay an opening to infect the interior of a tooth.
Combine inadequate hygiene practices (especially brushing) with poor dietary habits, and you have the conditions for a perfect disease storm in your child's mouth. That's why you should begin oral hygiene as soon as you notice their first teeth. Wiping them with a clean, wet cloth is sufficient in the beginning, but you should start daily brushing (with fluoridated toothpaste to strengthen young enamel) by their first birthday.
You should also practice good dietary habits. For example, avoid giving an infant or toddler a bottle filled with juice, milk or formula to sleep with through the night — the constant sipping bathes the mouth in sugars bacteria feed on. Instead, use plain water. You should also focus on nutrition from the get-go to help build overall good health as well as strong teeth and gums.
As an added measure, begin regular dental visits by their first birthday. A checkup and cleaning every six months will help us detect early tooth decay and lessen its impact. We can also provide sealants and topical fluoride to give added protection against decay.
Catching and treating decay early before it gets too far is the best way to prevent early tooth loss. Your child's future dental health might depend on it.
If you would like more information on your child's dental care, please contact us or schedule an appointment for a consultation. You can also learn more about this topic by reading the Dear Doctor magazine article "Taking the Stress out of Dentistry for Kids."